Noodle Intranet is highly customizable from the Settings section, making it easy for you to brand your intranet.
There are 2 different navigation styles to choose from:
Side Navigation (Recommended During Setup)
Top Navigation
The default navigation is Side Navigation. To change the navigation style go to System Tools > Settings > Theme, toggle the Navigation option from Side to Top then click Save Changes at the very bottom of this page.
Within this page you may also brand your intranet using your company logo, company colors, background images and more.  See the following image to help guide you through this process.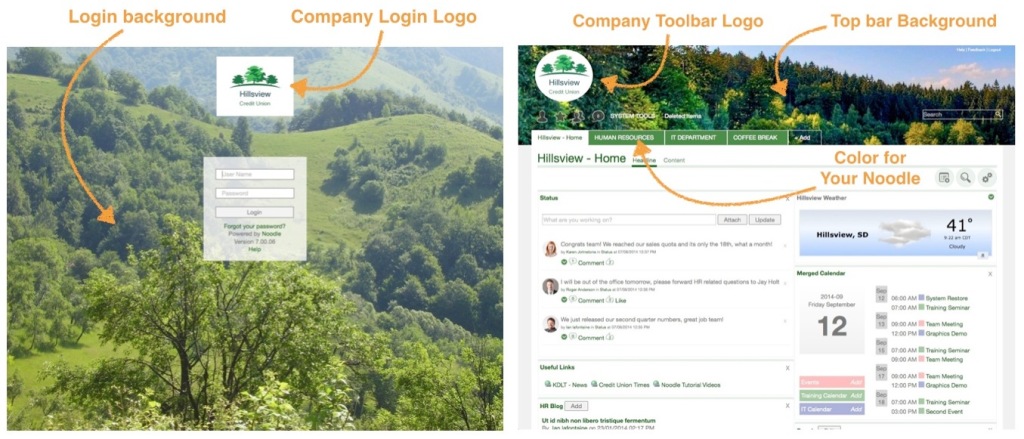 For more tips and tricks on custom branding ask our noodle experts.